#myDSPstory: Justin Taylor
July 3, 2018
#myDSPstory Meet Kim and Carolyn
August 1, 2018
Kudos to Newark Resident Homes for sharing the following with us!
When Margaret D'Ostroff wanted to demonstrate her love and respect for the Newark Ohio Division of Fire, Newark Resident Homes was there to help bring her desire to life.Newark Resident Homes helped Margaret get in touch with the Newark Division of Fire to present them with a framed puzzle that she personally made. As part of the puzzle presentation, the fire department allowed her to pick the wall where her puzzle would hang. After the presentation, the Newark Division of Fire was kind enough to provide a full tour of the firehouse/training tower including descriptions of every vehicle and its job.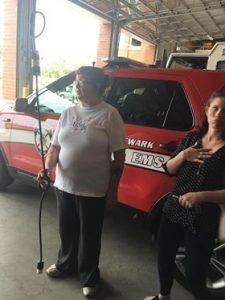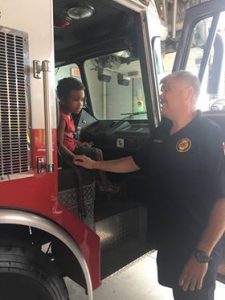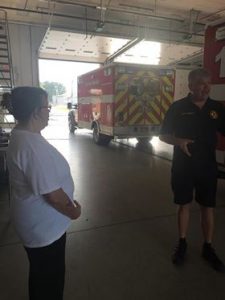 A big thank you to Newark Resident Homes and to the Newark Division of Fire for your continued investment in the community!