Our Transition Specialists are available to help your family as you start on your path to your future. We can share vocational expertise, help plan, and link people with available resources in our community. We are ready to help create measurable goals, monitor progress, and answer any questions you have. Contact us today to get started!
Our Transition Specialists:
Link and provide on-going support with employment resources including OOD (Opportunities for Ohioans with Disabilities), Ohio Means Jobs, school based resources, and local employment service providers.
Collaborate with your school district, transition personnel, teachers and other team members to assist you on your path after graduation.
Promote and support communication between team members related to your goals.
Identify and link you with integrated community work-based or volunteer learning experiences.
Help connect you with resources to help you work toward getting your driver's license.
Who are our Transition Specialists? 
LCBDD also has Career Specialists who provides support to adults over 22 looking for employment. Click here for more information on how you can connect with our Career Specialists. 
Frequently Asked Questions/ Concerns:
As a parent what can I do now to help my children/family members prepare for employment?

Parents play an important role in providing invaluable career guidance and support to young adults with and without disabilities. Parents help teenagers prepare for adult work by providing positive adult models to follow; exposure to careers and occupations; clear expectations — neither too high nor too low; contacts and networks in the community; and values and attitudes such as discipline, concentration, and a willingness to take on challenges.
Click here for some additional ways you can help support them 
Click here to learn about Employment First
Click here to visit see some Employment resources on our LCBDD Pinterest page.
How do I find my vocational interests?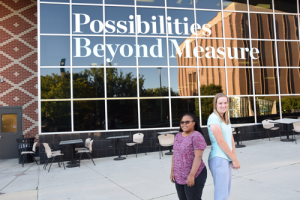 Not sure what career might be best for you? Just answer the questions in the Career Cluster Inventory. The results will suggest career options that best relate to your interests. The questions should take around 20 minutes to complete.
Click here to access the Ohio Means Jobs Career Cluster Inventory
How would my benefits be affected by working?
You can use the Benefits and Work Calculator to find out how a job may affect your total income and your health coverage.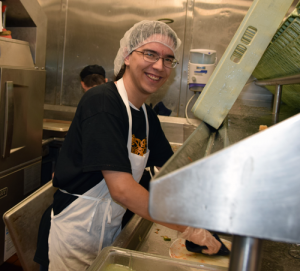 Click here to access the  Disability Benefits 101 calculator:
Opportunities for Ohioans with Disabilities (OOD) is a statewide agency that helps people with disabilities achieve qualityemployment and independence. OOD works with business, education and non-profit organizations to facilitate individualized employment plans for Ohioans with disabilities; helps Ohio companies recruit and retain employees with disabilities; and is the sole agency administering the Social Security Disability Insurance (SSDI) and Supplemental Security Income (SSI) programs in Ohio. OOD was formerly referred to as BVR, so if you are familiar with BVR then OOD is the right agency for you.  For assistance with an OOD referral, please contact your Transition Supports Specialist.
Click here to learn more about Opportunities for Ohioans with Disabilities
Your Transition Specialist will help connect you to OOD and you will be assigned an OOD counselor who will help you through the process of applying, interviewing and starting a job.  Part of that journey might be picking an employment provider, who will help you learn the skills you need for your job and provide "follow along" for you to make sure everything is going well.
Click here to see a list of local employment providers. 
What is Project SEARCH?

The Project SEARCH high school transition program is a unique, business led, one year school-to-work program that combines classroom instruction, career exploration and hands-on training through three different rotations at a worksite. This program is available to Licking County high school students under the age of 22 with enough credits to graduate, who have not left school yet.
Click here to visit the Licking County Project SEARCH page.
Click here to check out the national Project SEARCH page.
Why should I volunteer?

Volunteer work presents a great opportunity for teens to prepare for the future, as well as to improve their communities. In addition to boosting employment skills, social skills and awareness of local organizations and social issues, high school students who volunteer often may have an advantage over their peers when headed off to college or employment. Contact your Transition Specialist for volunteer opportunities in your area.
Click here to learn why is volunteering important?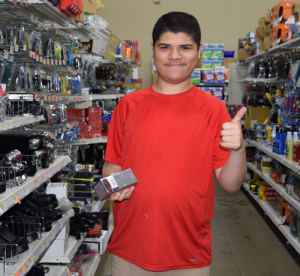 Your Transition Specialist can help you determine if that is an option for you. The first step is to determine if you have the decision making skills, reactions and coordination to be safe. Your Transition Specialist can refer you to Capabilities to participate in their driving program. Some people might also need to go to the Ohio State University Nisonger Center for testing and assessments. 
If driving seems to be appropriate for you, and funding is available, Capabilities can help you get your official learners permit and practice on the road  to prepare for your driving test. If you are under 18, you also need to take a teen driving course. 
What if I'm a parent and I have concerns about my child's health and safety working in the community?
We are committed to the support, health, and safety of your family members with a disability. We will work with you to identify health and safety risks as well as create a plan to allow them to explore work preferences and experiences. Local providers may also offer services to teach public and social safety.
Contact Us
For more information call 740-349-6588 or email: