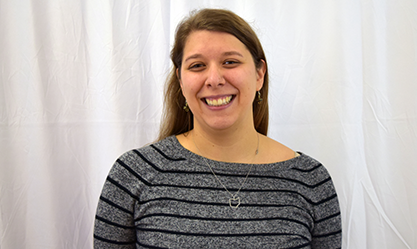 Anna Jeffries grew up in northeast Ohio and attended Ohio University where she majored in journalism. After graduating in 2009, she spent seven years at the Newark Advocate newspaper as a feature writer, also covering breaking news and education. During that time, she received multiple awards for feature writing, storytelling and community service reporting.
She started her job as public information officer for LCBDD in July 2016.
In her spare time, Anna serves as past-president of The Post Alumni Society, a national group for graduates of Ohio University's independent student newspaper, The Post. She also volunteers for Mental Health America of Franklin County's POEM program.
Locally she participates in Women United of Licking County and is a member of  the Community Intercultural Relations Conference planning committee at the Newark campus of Ohio State University and Central Ohio Technical College, as well as the Diversity and Inclusion committee of the Red Cross East & South Central Ohio Chapter.
She lives in Gahanna with her husband and son.