Maddie Reese and her family are excited for what the future has in store.
Maddie, 20, is graduating from Newark High School this year. Although their family trip to the beach to celebrate has been postponed because of the coronavirus pandemic, she is looking forward to celebrating her 21st birthday with family and eventually attending the Gathering Place.
"W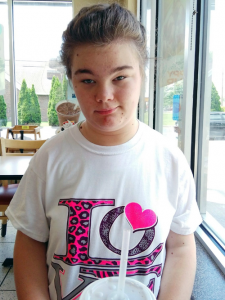 e are ready for a change in a positive way," said her mother Ann. "It will be the perfect place for her."
Maddie, of Newark, attended the E.S. Weiant Center for preschool before attending Carson Elementary and Wilson Middle School. Her middle school and high school years were good experiences and she will miss her aide, Ms. Lisa, Ann said.
"She's proud that she's finished school," her mother said.
Maddie enjoys traveling and has been to Mexico and the Bahamas as well as numerous states, from Florida to California. She's also been to see The Wiggles, her favorite musical group, in concert in Cleveland.
She loves spending time with her brother Zane and sister Lauren, who often video chats from her home in Portland, Oregon.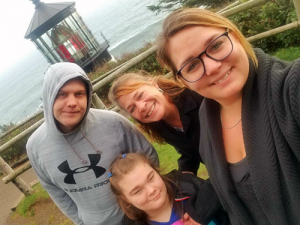 Although some plans have been put on hold during the pandemic, Maddie and her family have been spending time outside, and listening to music.
She's been missing going out to eat, but is looking forward to swimming in her family's pool this summer and hopes to eventually get back to bowling.
Although the end of the school year didn't go the way they planned, and there are still some unknowns about the future, Ann said she's excited to see Maddie move on to the next step and spread her joy to others.
"She's very happy," she said. "She's one of the happiest kids I've ever met in my life."