For essential workers, safety and supporting coworkers are priorities.
When Nick Carter showed up at Wendy's with pizza last week, his biggest goal was to give his coworkers some encouragement.
Since the state of Ohio issued orders related to the COVID-19 pandemic, limiting restaurants to carry out, the drive thru of Wendy's has been slammed and Nick and his coworkers in the kitchen have been working hard to keep up.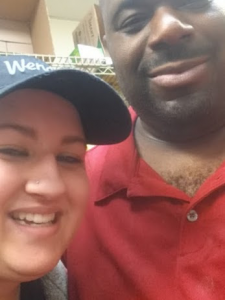 "It slowed down for a minute, then started picking up," Nick said. "We've been doing a pretty good job."
Nick is one of many people, supported by the Licking County Board of Developmental Disabilities, who has been balancing social distancing with reporting to a job deemed essential.
While Ohio's stay at home order and the closure of many adult day services have impacted many people with disabilities, it's important to remember that's not the only way people are experiencing this pandemic. Some, like Nick, are putting on their masks and continuing to report to work, taking precautions to keep themselves and others safe.
With the closures of many businesses and activities, Nick has seen his DJ business stall, his bowling league postponed and his church convert to virtual services. But he said he's doing alright and thinking about the future.
LCBDD spoke with several other people we support who are working in essential jobs. Here are some of their stories.
Kati Sheets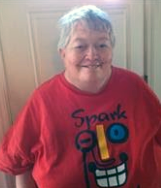 Kati started working for McDonalds about a year ago, preparing yogurt parfaits and salads.
Lately things have been different at work. When she arrives, she has her temperature taken.
Then she heads for the back line, preparing chicken nuggets, McChickens and fish sandwiches for customers going through the drive thru during the lunch rush.
Although her day program is currently closed, working three days a week has kept her busy. It's important for her to be there for her coworkers, she said.
"I feel good about being there, because they need the help," she said.
Bill Darnell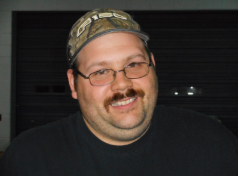 For Bill, his job at Licking Memorial Hospital means he and his aunt can continue to remain financially stable, pay their bills and make their car payment.
Bill has been at LMH for several years, doing dishes and cleaning. Since there are fewer visitors coming into the hospital, there have been fewer dishes coming through the dish room, he said.
Bill said he isn't nervous going to work and is glad to be earning a paycheck.
Maria Rodriguez and Scott McDaniel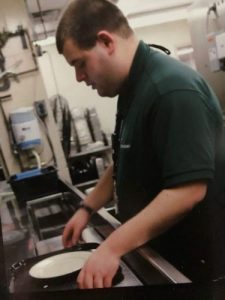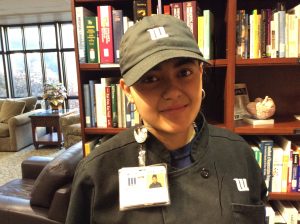 Both 2019 Project SEARCH graduates, Maria Rodriguez and Scott McDaniel are both working in the culinary department at Licking Memorial Hospital.
Maria, who works serving food, said that everything is still going fine although there are definitely fewer people coming through the line. She's grateful for the opportunity to continue to earn money and gain work skills.
Scott, who works as a dishwasher said he is washing his hands more, but his shifts at work and his rides to and from work on Licking County Transit have been going smoothly.
Scott shared that his family hasn't been to church for many weeks, he's missed participating in Special Olympics bowling and his family's vacation will probably be postponed. But he said he's happy to be able to work and help make sure patients get meals.