JC Thompson stays pretty busy.
From music classes and swimming lessons to ninja gym and the youth group at his church, the 8-year-old is often on the go.
And when he's home, and has a break from school work, he can be found creating nature videos for his Youtube channel or playing with his pets, a dog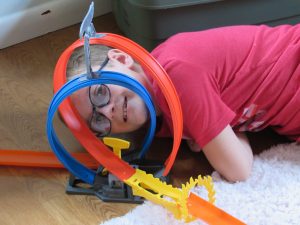 named Hurley, a cat named Libby and a duck named Quack.
JC, who has been homeschooled since kindergarten, has a love of science, so his days are often packed with experiments or field trips to Dawes for classes or to the Columbus Zoo, said his mother, Tami.
"He's just an amazing kid," she said. "I'm really proud of him. He's made a lot of progress."
It's hard to imagine JC as anything other than a chatty, outgoing little boy, but his early years were very challenging, Tami said.
Not only has JC been diagnosed with ADHD, ODD, anxiety and sensory issues but he also has vision challenges. In preschool, he struggled with interacting with other children, and with adults who didn't understand his sensory needs.
His parents connected with the Licking County Board of Developmental Disabilities when he was 3 and began receiving support for additional occupational therapy and Family Support Services funds so he could participate in activities.
"Without (LCBDD's) support, he wouldn't be able to be in these activities," Tami said. "He gets to participate in the good things in life."
WeJoySing's Music and Me class was one of the first outlets the Thompson's discovered to increase JC's confidence.
He has a deep love of music and the teachers have been welcoming and willing to adapt the classes to the needs of all the students, Tami said.
JC's progress was recently recognized in a blog post on the WeJoySing website.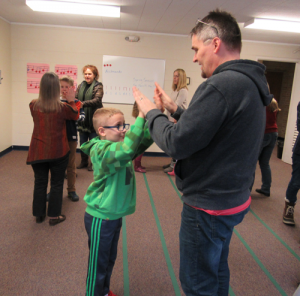 Swimming lessons have also been very positive for him, Tami said.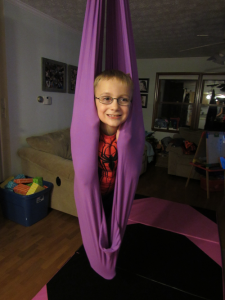 When he first started, JC was asked to participate in a class for students with disabilities. But he worked hard with his teacher, Holly Wheeler, and recently moved up to an advanced class with his peers.
"Being accepted, that feels good," Tami said.
Tami said she believes that getting involved with more and more activities, and finding a faith community at the Narrow Road Church that has been truly accepting, have made a big difference for JC.
As her family has worked to provide JC with as many opportunities as possible, it has been reassuring to know that LCBDD is there for them.
"They have provided support and stability for me so I feel confident enough to help him," she said. "I couldn't do this alone. It feels great to belong to a group that is so loving and supportive."
She is thankful that LCBDD has been able to provide FSS funding so JC can continue to stay involved and make friends.
"I'm glad we've been able to explore different things," she said.
Photos provided by the Thompson family.