Trevor Mye never planned to be a DSP. But it ended up being the perfect job for him!
Trevor Mye has always thrived on connections to others.
That's why, in high school, he enjoyed baseball camps because he could help the younger players learn to pitch. And why he's decided to make coaching his career.
Depending on the time of year, Trevor spends most of his working hours as a coach and pitching instructor associated with The Ohio Hitmen. But when he's not at practice, he's providing guidance and mentoring in another way, as a direct support professional (DSP).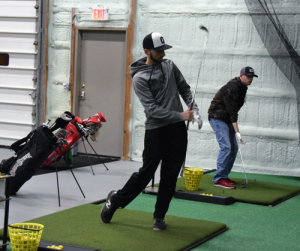 Trevor has been working for CSS, a local provider agency, since November 2018. It's the perfect job for his schedule and his skill set.
"I definitely look at it as being a 'life coach' in some aspects," he said.
A native of Newark, Trevor graduated from Newark High School and went on to play baseball at a junior college in New York.
When he returned home to focus on his coaching career, he was working at GFS during the off season.
A family member mentioned that CSS was hiring and connected him with HR Coordinator Gina Broseus.
He knew he had found the ideal job when Gina shared that they would like to match him with a young man who loved golfing, and was in need of a DSP to take him golfing and spend time with him.
"I love anything to do with sports," Trevor said. "And if I can help someone who doesn't have the opportunity to do those things by themselves…I am more than willing."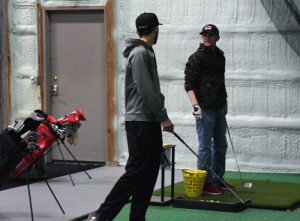 Over the past year, Trevor has developed a routine based around coaching and spending time with the people he supports.
CSS has been very understanding and willing to work with him on his schedule, when he needs to spend more time at the ball field.
"This is the first job I've had where they've worked with me," he said. "At this point, it's hard to look at it as work."
Many of the people he supports want to learn new skills, from meal prep and planning to improving their golf swing. Others are happy to hang out or play video games.
Trevor said he never would have considered being a DSP when he was in high school and focused on baseball. But now he's thankful he stumbled upon the opportunity.
"I really like helping people," he said. "I get a lot of enjoyment from what I do."
For more information about how to become a DSP, go to DSPcareers.com.