Sandy Rich recently celebrated her one-year work anniversary at Denison's Slayter Hall.
More than two years ago, Sandy Rich approached her parents with an important goal — to move out of their home and live independently.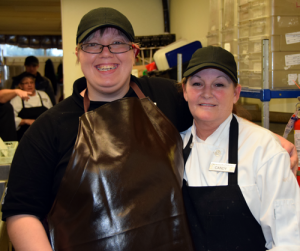 Now Sandy is living that dream every day in her trailer in Pataskala.
"I like having my own space and not having a long list of rules," she said. "And my neighbors are really nice."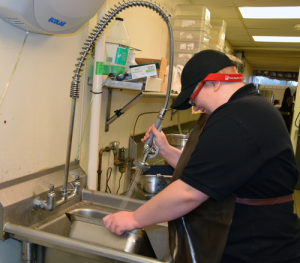 A graduate of Watkins Memorial High School, Sandy, 23, is proud to work full time to cover her bills.
Originally she worked as a dishwasher at Curtis Hall, but had to leave that job because of a transportation challenge.
After trying a few other jobs to find the right fit, she was rehired by Bon Appetite to work as a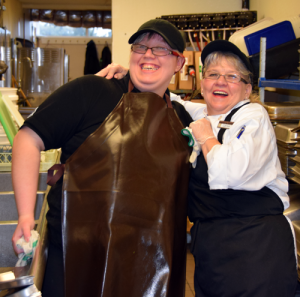 dishwasher at Denison's Slayter Hall Student Union.
She recently celebrated her one-year work anniversary and received a great review and a raise.
"The co-workers are the best part about my job, the support I have is phenomenal," she said. "I'm friends with everyone here."
Sandy said she could easily imagine staying at Slayter Hall for many years.
When she isn't working, Sandy is active in the West Licking Warriors Special Olympics team. For the last three years she's thrown shot put and played basketball, competing at the state level in both events.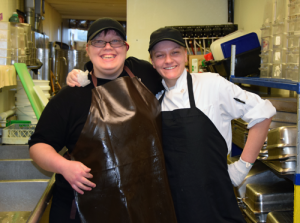 Sandy said she used to struggle to talk to people. But with help from her sister and family, she overcame her shyness.
By the time she was in high school she was active in track and field, had made new friends and was a strong advocate for the inclusion and acceptance of her fellow students.
Now, a self described 'people-person,' she's always looking out for her friends and teammates to coach and motivate them.
"In whatever situation people are going through, I want them to know that they can do it," she said.