Alyssa Pittman is an animal advocate and pet photographer.
Whether she's rescuing abandoned kittens, encouraging people to spay or neuter their pets or snapping photos of a snake or a puppy, Alyssa Pittman is all about animals.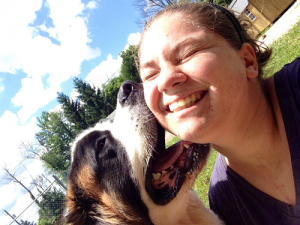 Although she shares her Pataskala apartment with one pet — her cat Rabbit — Alyssa has helped at least 32 cats and kittens find homes.
When a friend recently approached her looking for assistance getting several dozen stray cats spayed, neutered and into animal shelters, Alyssa didn't hesitate.
She organized several bake sales in Pataskala and had a successful raffle, raising close to $200 to help the animals.
"If it involves animals, I don't mind," she said. "I care about getting them homes."
Ever since she was a child, Alyssa had a strong desire to help animals in need.
"When I was little, I would try to save every animal, every bird and bunny. I appreciate animals," she said.
Diagnosed with autism spectrum disorder in kindergarten, Alyssa experienced significant bullying throughout her childhood. Her family pets were a source of love and acceptance.
"I've been through a lot but if I didn't go through it, I wouldn't be the person I am today," she said. "I don't want people to go through what I went through and I don't want animals to go through some of the things I have seen."
Her mother was active in animal rescues so Alyssa was exposed to those groups at a young age.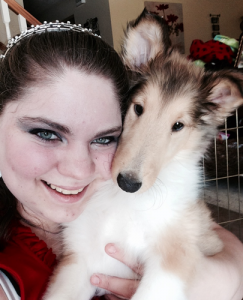 Now she works with several local rescues as well as Cat Welfare and the Capital Area Humane Society.
Alyssa is an administrator for the Licking County Board of Developmental Disabilities' PAWS Pet Club. She runs the group's Facebook page and posts photos of her pets and the pets of other members.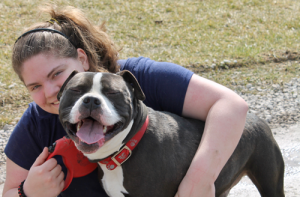 She also pursues animal photography as a hobby and works evenings at the The K9 Spot in Granville.
When she's not out and about, Alyssa spends time at SPARK in Pataskala and works on a variety of art pieces at the Blend art studio at the Indian Mound Mall.
She enjoys painting and drawing, in addition to her photography, and often enters her creations in contests.
One of her dreams is to rescue a pit bull and help educate people about the misconceptions about the breed. She also plans to continue to help the cats in her neighborhood.
"I feel like all living creatures — all animals — deserve a chance to live," she said.
Pet photos provided by Alyssa Pittman.