Garrett Ford's hard work is paying off in all aspects of his life — including power lifting.
When Garrett Ford attended his first adaptive power lifting class, his mother Leah Yost had to push him to give it a try.
"I just thought it would be good for him," she said. "It just kind of took off from there. Especially after his first competition, he realized he really loved it."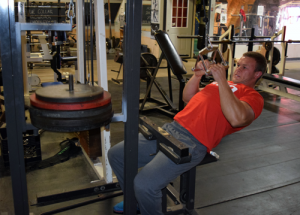 Looking at photos of Garrett from three years ago, his transformation is staggering. Not only has he become significantly stronger and more muscular,  but his entire lifestyle has changed.
He's up early to go to the gym before work and is very conscious of his diet. He can talk about all the different muscle groups and carefully keeps track of how many hundreds of pounds he is able to lift, squat or press.
"He has really found his thing," Leah said. "And he's really good at it."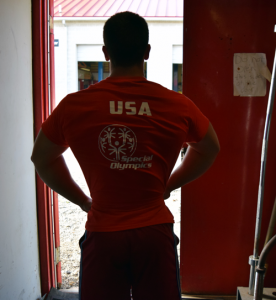 Several months ago, Garrett received some big news. His record-setting lifts at the Special Olympics Ohio State Summer Games had earned him a spot on Team Ohio at the 2018 Special Olympics USA Games in Seattle, Washington. He will be one of four athletes representing Licking County there next summer.
He's working hard to get ready for the competition but hasn't lost sight of his future goals.
"I'd really like to be a personal trainer and a coach," he said.
After living in Knox County for much of his childhood, Garrett began receiving support from the Licking County Board of Developmental Disabilities (LCBDD) when his family moved to the area in 2010.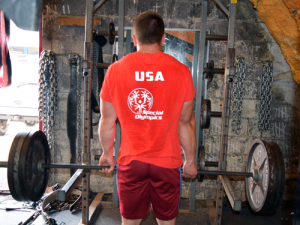 Back then, Garrett said he was, "just a little guy." But that changed when he started power lifting through Licking County Special Olympics  with Coach John Wysocki at CrossFit Newark.
As he increased his time in the gym, Garrett realized he wanted to get a job so he could earn money to pay for a trainer, equipment and the food he needed to fuel his development.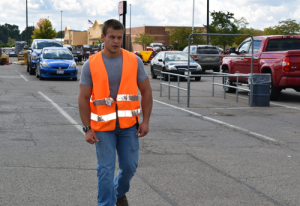 LCBDD connected him with Opportunities for Ohioans with Disabilities and Behavioral Healthcare Partners of Central Ohio, which provided him with job coaching and experiences.
After being hired at Rural King in Heath several months ago, Garrett proved his strength was a significant asset. As a loader, he is always willing to carry heavy items for customers.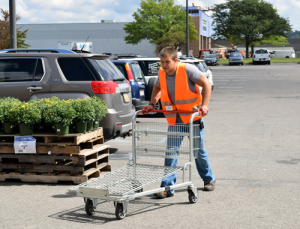 "When some customers can't carry it, I can carry it and they are very thankful," Garrett said. "They are impressed. I helped carry a couch out the other day."
Garrett has been saving money and is looking forward to having a place of his own on his family's property. He is also hoping to adopt a dog
Eventually he hopes to get into bodybuilding and participate in competitions. He enjoys going to the Arnold Classic and one of his dreams is to meet Arnold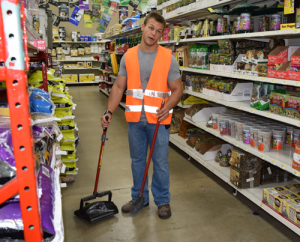 Schwarzenegger, who is one of his heroes.
He is getting ready for the start of the Special Olympics power lifting season and is working out regularly at the The Old School Gym in Pataskala.
As he prepares for the Special Olympics USA games, he is also going through leadership training to improve his public speaking as a member of Team Ohio.
Whether he is work, at the gym or developing other skills, Garrett has been determined as he pursues his goals, Leah said.
"He has been working pretty hard," she said.