LCBDD has helped Luca, of Pataskala, improve his speech.
Luca loves dinosaurs and has not only perfected his growl but his dinosaur stomp.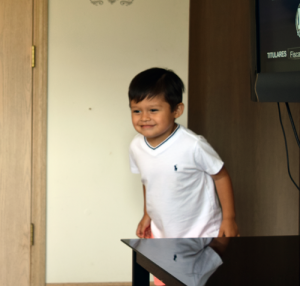 But when he's not pretending to be a T-Rex, the Reynoldsburg 3-year-old has been able to communicate more of the things he wants to his parents, Robin and Antonio.
For more than a year, Luca has received support from the Licking County Board of Developmental Disabilities (LCBDD) to improve his speech.
"His vocabulary has expanded greatly. When he first started with Michelle he had about 10 words, now his vocabulary has exploded." Robin said.
Robin and Antonio first got connected with LCBDD shortly before Luca turned 2.
They began working with Developmental Specialist Michelle Chapman, who provided early intervention to help with his speech delay.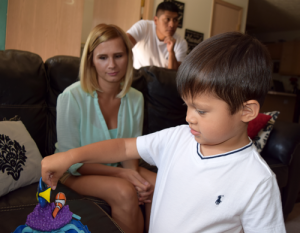 "She's very good at teaching him through play, because that's how he learns best," Robin said. "She taught us a lot of activities to bring speech into his everyday life."
Robin said she appreciates that Michelle is always willing to answer questions and help them through their concerns.
Luca is preparing to start preschool at Licking Heights. Robin said she's thankful for Michelle's assistance in the preschool testing and enrollment process.
"She is the perfect fit for us because Luca feels very comfortable with her and is able to open up and get the most out of our sessions," she said. "She's absolutely wonderful!"
For more information about how LCBDD supports young children and their families, go to http://lcountydd.org/early-childhood-2/.