LCBDD's first 50 years have been defined by change and positive momentum.
On Oct. 25, 1967, Ohio Governor James Rhodes picked up a pen and signed Amended Senate Bill 169 — legislation that not only created county boards of developmental disabilities in the state of Ohio but allowed them to acquire funding and provide programming to residents with disabilities.
Three days earlier,  on Oct. 22, 1967, Licking County celebrated another milestone in the DD field — the dedication of its new school building, the E.S.Weiant Center, known then as the Starlight School.
It's been nearly 50 years since those two historic events, which forever changed the way the Licking County community supported people with developmental disabilities. Over the last five decades, the DD system has evolved significantly, causing numerous changes in the field.
We invite our community members to take this journey with us as we dig into our archives to tell our story.
A strong foundation
More than a decade before county boards were created, parents in Licking County were taking steps to support children with disabilities. They were led by Katie Carter, a county resident who wanted to ensure her son and other local children had more opportunities.
In 1952, the Licking County Council for Retarded Children was incorporated under the leadership of President Eleanor S. Weiant. One of their goals was to make sure children could learn and grow, without having to leave their homes and live in state institutions.
That year, the Starlight School was opened with one teacher and 12 students.
Over the years, the school grew larger, with opportunities for more children and a community job training program. The Starlight sheltered workshop began in 1965.
The Council for Retarded Children transitioned to an advisory role and administrators took over the daily operations of Starlight programs.
The '169 boards'
With the passage of the 169 legislation, every county in Ohio was required to establish what was then called a "county board of mental retardation."
For many years, these boards were referred to around the state as "169 boards."
Each board was required to have seven members, appointed by county commissioners and the probate judge.
Under the law, they were tasked to "protect the rights of individuals and ensure the safe and equitable provision of services to eligible individuals and their families."
Over the years, the Licking County board oversaw the opening of community residential facilities, the creation of LICCO Inc. in 1973 and an increase in community employment in the 1980s.
Looking to the future
The last two decades have brought tremendous change to LCBDD with a focus on person centered planning and community integration.
As more children began attending schools in their home districts, classes at the E.S. Weiant Center began to be phased out, with the last class of high school students graduating in 2000.
Partnering with local school districts and the Licking County Educational Service Center, LCBDD was able to graduate its last group of preschoolers in 2009.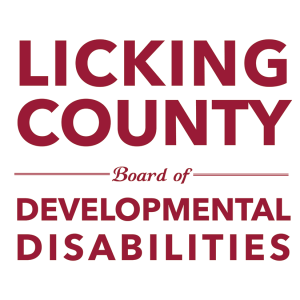 In the last decade, Licking County took steps to transition away from providing direct services, including transportation, vocational training and day support.  This provided community members with many more choices.
That effort culminated in 2014 when the sheltered workshop LICCO Inc. became its own independent, certified provider.
For several years, the E.S. Weiant Center was used as LCBDD's administrative building while 565 Industrial Parkway housed the Service Coordination department.
But as it became clear that the E.S. Weiant Center was in need of major upgrades, the board voted unanimously to renovate the building in 2017.
The ground was broken on the renovation at LCBDD's 50th anniversary celebration on Oct. 17, 2017.  Construction began in the summer of 2018 and wrapped up in the spring of 2019.
When the renovation was completed, all departments moved into the E.S. Weiant Center, marking the first time in the agency's history that all LCBDD staff members are under one roof.
LCBDD partners with numerous providers, including agencies and independents, to make sure the people we support have access to quality choices.
With more than 80 employees, LCBDD's focus is to fund services while helping people and their families navigate the DD system and make the connections they need to meet their goals.
Things might look different then they did in 1967, but our goal of supporting people remains the same.
For more about LCBDD's history go to lcountydd.org/50th-anniversary.