LCBDD has helped Christopher Gunn connect with his community.
When people come to visit Christopher Gunn's Newark home, he always tries to make sure they have a snack and something to drink.
He never hesitates to stand up for children younger than him and he always tries to make people happy when they are feeling down.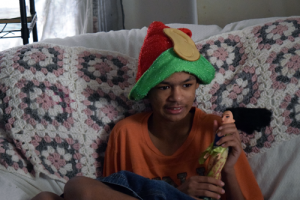 "He is the love of my life," said his mother Cindy Gunn. "You can be in a bad mood and come around him and he makes you laugh."
When her son was diagnosed with autism spectrum disorder at age 4, Cindy didn't know if her son would ever be able to communicate and connect with others.
But with support from the Licking County Board of Developmental Disabilities (LCBDD), Chris has grown into a 15-year-old with a big personality.
"The board has been with him for the last 11 years," Cindy said. "It's made him into who he is."
When Chris was first diagnosed, Cindy began looking for resources to help him improve his social skills.
His teachers at Flying Colors Public Preschool recommended she reach out to LCBDD.
Working closely with service coordinators, she found out about various activities Chris could participate in, including special needs baseball, basketball, bowling and summer camps.
She wanted to push her son out of his comfort zone, and saw positive results.
"He started coming out of his shell," she said. "His language skills improved."
Now Chris loves to swim at the Licking County Family YMCA and enjoys doing puzzles, figuring out codes and learning about astronomy. He has lots of friends at Wilson Middle School and has formed a close relationship with the school's therapy dog.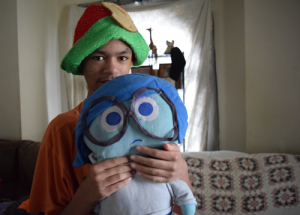 One of his best buddies is his 2-year-old cousin, C.J. "Toad" Sands, who sees Chris as a big brother, Cindy said.
The staff of LCBDD has been there every step of the way, helping with IEP meetings at school and connecting Chris with new opportunities.
Now one of their biggest priorities it to plan for Chris' future after he graduates from high school while giving him the life skills he needs.
"It hasn't always been an easy ride," Cindy said. "But the board has gone above and beyond to help us find resources."