Jacob Counts is working toward his goal of being a successful chicken farmer.
Jacob Counts has always wanted to be a farmer.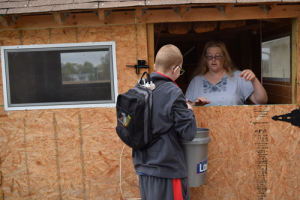 This year, the McKean Township 18-year-old took a big step toward accomplishing that goal.
With support from his mother, Franceska Counts, Jacob is currently caring for 19 chickens — who are still pullets  — and a young rooster named King Titan.
His flock is thriving, laying between 10 and 14 eggs a day. Jacob and Franceska are now in the process of starting an egg business.
Inspired by childhood nicknames, they are hoping to call it Two Bugs and Their Chickadees.
Jacob balances caring for his flock with numerous doctors appointments and hospital visits.
He is supported by the Licking County Board of Developmental Disabilities and has some complex medical needs. He is home schooled and isn't able to participate in many activities.
"Taking care of the chickens really makes him happy," his mother said. "It's the one thing he absolutely loves."
Jacob and his family moved to Licking County five years ago and he and his mother always talked about having chickens. This spring finally seemed like the right time.
Jacob had studied several books about chicken farming to prepare for the responsibility. He also gained lots of valuable life skills, helping to build their chicken coop.
Now he helps feed the chickens, collects the eggs and helps his mother clean out the coop. Once he gets the eggs, he weighs them and sorts them into different cartons.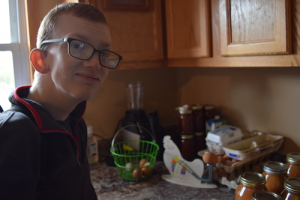 "He's done more by himself then he ever has before," Franceska said.
His hard work is paying off. Not only is he learning and growing, but he's starting to see the financial rewards of his hard work.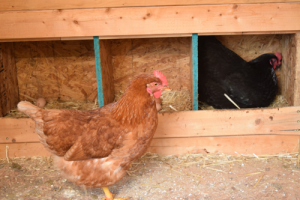 Jacob and his mother are hoping to establish regular customers who want to buy fresh eggs. They put a sign in their yard to try to bring in new business.
Jacob's current goal is to make enough money for a trip to Disney World.
They also need to upgrade their coop and in a few years, they are hoping to expand their flock, Franceska said.
"This is what (Jacob) wants to do," she said. "He tells everybody about his chickens."
For more information about purchasing eggs, go to columbus.craigslist.org/com/5810063064.html.
Save
Save