Nancy Neely, Superintendent for the Licking County Board of Developmental Disabilities (DD), was recently presented the Kenneth Legats Award for Visionary Leadership in Administration by the Ohio Association of County Boards Supporting People with Developmental Disabilities (OACBDD).
This annual award is presented in memory of Kenneth Legats, a long-time superintendent of the Muskingum County Board of Developmental Disabilities. It is presented to an executive in the DD field who has been nominated by the Board of Trustees, and who over a career of more than twenty years has shown high ideals, vision, and moral leadership in administration of programs for people with developmental disabilities. For 36 years, Neely has worked to improve the lives of people with developmental disabilities and empower them to advocate for themselves. She began working for the Licking County Board of DD in 1985 and became superintendent in 2001.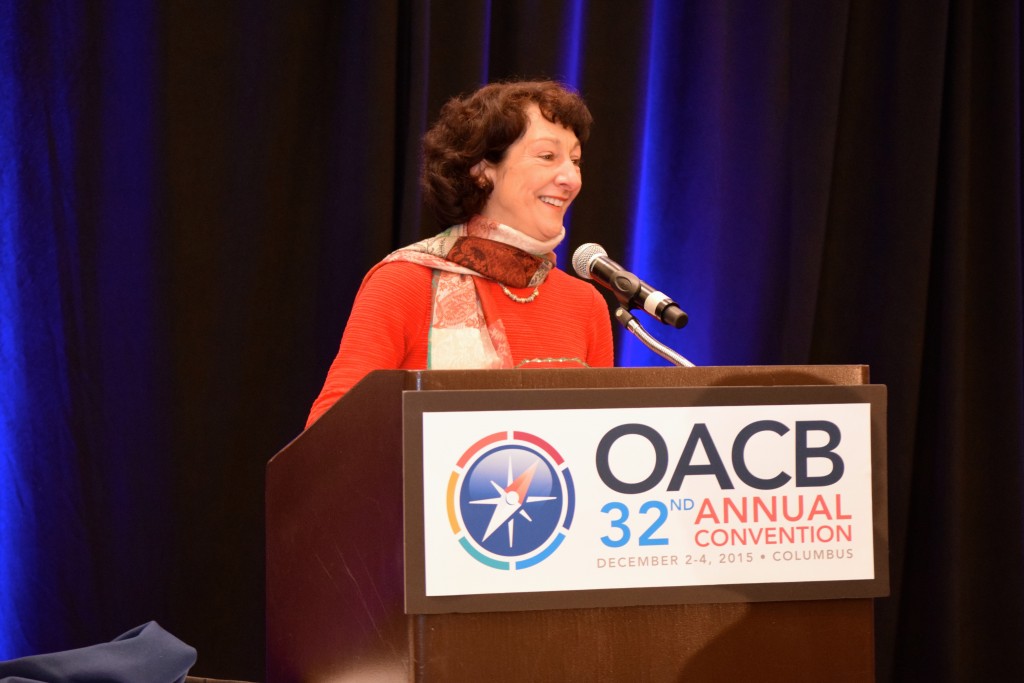 Neely plans to retire this month, and Jason Umstot has been selected to succeed her as Superintendent. In January, he will lead the agency that provides services and support to more than 1500 Licking County citizens who have developmental disabilities.
Pictured Above: Licking County Board of DD Leadership Team: Holly Shellogg (Director Employment Supports); Jason Umstot (Superintendent 2016); Heather Juzenas (Public Information Officer); Louise Decker (Director Human Resources); Nancy Neely (Superintendent); Judy Buehler (Director Early Childhood); Abby Spear (Director Service Coordinator); Gary Smith (Director Business Services)