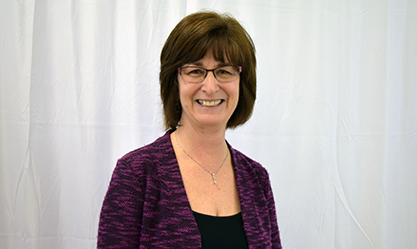 Director of Early Childhood Services
Caley Norton has worked with children and their families for more than 30 years. After graduating from Ohio State University, she began a career as a pediatric physical therapist, working with children in a variety of settings including school, center and home-based programs.
The majority of Caley's professional career has been within the County Board system where she has been for more than 28 years.  She has been with the Licking County Board for more than 18 of those years.  In 2010, she was part of LCBDD's originally team trained in Evidence Based Early Intervention services.  She became a certified Fidelity coach in 2015.
In the summer of 2010, Caley began serving in the dual role of early childhood services team leader and physical therapist.  In the summer of 2016, she transitioned into the role of director of early childhood services.
Caley is active in her community as well as her church. She and her husband have two adult children, a dog and a cat. She enjoys cheering for the Buckeyes and Blue Jackets, camping, traveling and reading.