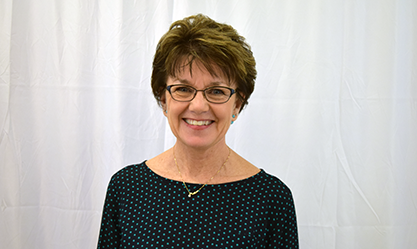 Director of Human Resources
Louise Decker began her career at Holophane in 1974. She served in many roles including inventory control, purchasing, safety and environmental compliance, organization development, grant administration and human resource generalist. In addition, she was the corporate trainer for the organization's Quality Improvement Process and the team facilitator for new product development.
After 32 years, Louise moved into public service as director of human resources at LCBDD.
She is member of the Licking County Chamber Safety Council, a member of the Chamber's Human Resource committee, a member of the Society of Human Resource Management, a member of the Behavioral Healthcare Partners personnel committee and the United Way personnel committee.
She also is a member of the Newark Kiwanis. She is a past board member for LICCO Inc. and Goodwill. She is a graduate of Ohio State University and the 1995 Community Leadership program through the Licking County Chamber of Commerce.
Louise's hobbies are sewing, hiking and gardening. She and her husband live in Thornville. They have two grown sons and one grandson.