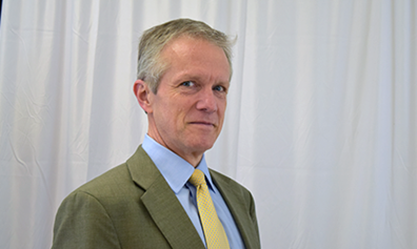 Board President
A resident of Newark, David Wigginton has served on the Licking County Board of Developmental Disabilities since 2006.
Wigginton recently started a new position as staff attorney for Judge Craig Baldwin of the Fifth District Court of Appeals and will work out of the Domestic Relations Court building here in Newark. He  is admitted to practice in all state courts, the Southern District of Ohio Federal Court and the Sixth Circuit Court of Appeals.
He is a member of the Ohio State Bar Association, the Licking County Bar Association, the Columbus Bar Association and the Licking County Law Library Resources Board.
He is secretary of both the Newark Civil Service Commission and the Ohio Association of County Boards' Board of Trustees.
David is also active in the Newark Heath Rotary Club, where he serves as Sergeant at Arms, and is a member of the East Central Ohio Beekeepers Association
He was originally appointed the Licking County Board of DD by the Licking County Commissioners.