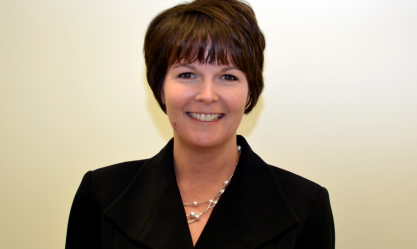 Secretary
A resident of Newark, Joan Franks has served on the Licking County Board of Developmental Disabilities since 2007.
Joan is vice president of retail branch banking and customer experience for Park National Bank. She has worked at Park National since 1992.
She is chairwoman of the Ohio Bankers Foundation Board of Directors and represents the Ohio Bankers League and Park National on the Ohio Department of Education Office of Curriculum and Assessment's 2017 Advisory Committee for Learning Standards.
She is a board member for the Homeless Families Foundation, is a member of the HR Committee for the Licking County Foundation and is active in the United Way of both Licking County and Central Ohio. She is also a board member of the Ohio JumpStart Coalition.
She was originally appointed to the Licking County Board of Developmental Disabilities by Licking County Probate Judge Robert Hoover.