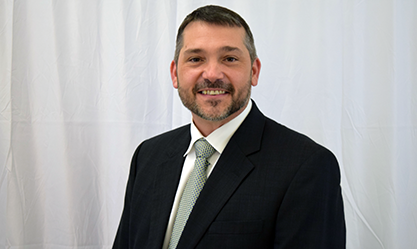 Superintendent/CEO
Jason Umstot became Superintendent/CEO of LCBDD in January 2016.
Jason has more than 20 years of management and leadership experience in the developmental disabilities field. He has worked in service delivery systems in West Virginia, Texas and Ohio. He began his career as a direct support professional. Since that time, he has served as program director, chief operations officer, regional director and vice president for privately operated organizations serving people with developmental disabilities.
Before being hired as superintendent, he most recently worked as the director of employment services for the Ohio Provider Resource Association (OPRA) in Columbus.
Jason has bachelor's and master's degrees in social work from West Virginia University and a master's degree in business administration from West Virginia University.
Jason is a board member of the Disability Housing Network, the Ohio Alliance of Direct Support Professionals and the Licking County Children and Families First Council. He also serves as vice president of the Region V Superintendent's Association.
He is a member of the Rotary Club of Newark and participates in various state and local workgroups.
He lives with his family in Pataskala.