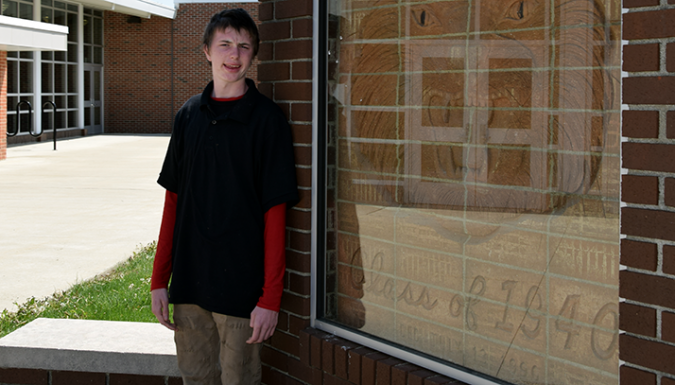 Tiger Wheeler is excited to become a Newark High School graduate!
Tiger Wheeler can't wait for graduation day.
When he walks across the stage at Newark High School's commencement, Tiger will become the first in his family to graduate from high school.
Although he's faced challenges, Tiger has come a long way and has many people cheering him on, said Ella Green, a Newark High School intervention specialist, who has taught Tiger for the past three years.
When he first came to NHS, Tiger didn't have much confidence, Ella said. He thought that since he struggled with reading, that he wouldn't be able to learn.
"I told him if you listen and pay attention and apply yourself, you can do anything," she said.
Once he started looking at things differently, Tiger began making great strides.
Over the past four years, he has made friends and earned good grades. His grades in history and social studies, his favorite subjects, are some of the highest in his classes.
Now, with support from his employment support specialist and service coordinator at the Licking County Board of Developmental Disabilities, Tiger is already working on making plans after graduation.
His goal is to get a job he enjoys.
Throughout his high school career, he's had a wide range of job experiences. He's spent time delivering lunches to the Newark elementary schools, and spent the summer doing maintenance at Don Edwards Park. He also helped do laundry for the NHS uniform closet and helped label envelopes in the office.
This summer, he'll participate in a week-long work experience at the Double Tree hotel in downtown Newark before beginning his job search.
But first he'll celebrate with a big graduation party in his backyard.